Biomensio's Board of Directors has appointed Antti Sinisalo as the biotech company's new Chief Executive Officer. Antti has an impressive background in medical technology and venture capital companies, and holds Master's degrees in both Economics and Engineering. Antti joins Biomensio from VTT Ventures where he successfully developed the company's Deep Tech spin-off portfolio. In 2018, based on his merits in boosting VTT Ventures' investment performance, Antti was the only Finn to be included on the Global University Venturing (GUV) Powerlist 100, at position 10.
"Antti brings with him the required energy and experience for steering Biomensio from the early start-up stages to growth. His experience will help Biomensio reach its full potential in the growing point-of-need diagnostics business,"commented Chairman of the Board Sauli Törmälä.
"With Antti's support, Biomensio will start the productization of the company's technology platform in co-operation with our go-to-market partners, with the first product launch planned for 2020."
The newly appointed CEO is delighted to join Biomensio's innovative team.
"Biomensio's technology team has been able to demonstrate the great potential of this unique technology platform in several different segments, including drugs of abuse, food & feed, point of care and home diagnostics," says Sinisalo.

"My background in medical devices and venture capital will help me in transforming Biomensio from the current R&D stage to a globally recognized biotech start-up."
About Biomensio Oy
Biomensio is an exciting and highly innovative biotechnology company headquartered in Tampere, Finland, with an office also in Espoo. We develop highly scalable multiplexing Lab-on-a-chip devices that produce accurate results on site in minutes. More than ever, the marketplace is driven by the goal of creating diagnostics that can be used by healthcare professionals at all skill levels, deliver automated results in minutes instead of days, and be deployed anywhere. Biomensio, founded in 2016, is a spin-off company from Siemens AG and VTT Technical Research Centre of Finland Ltd.
Contact
Sauli Törmälä, Chairman
Biomensio Oy
Tel: +358 44 587 2001
info@biomensio.com
www.biomensio.com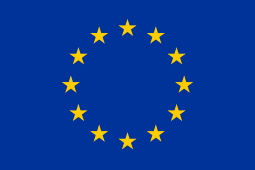 This project has received funding from the European Union's Horizon 2020 research and innovation programme under grant agreement No 848986.