Biomensio has been awarded a 2.49 M€ grant from the highly-selective EIC pilot EU SME Instrument Phase II for the development of its point-of-need diagnostics platform. The funding instrument is part of Horizon 2020 program and seeks to support fast-growing, highly innovative SMEs with global, international ambitions.
Biomensio received the funding for the development of a highly accurate device that quickly detects if a person is intoxicated by any illicit drug. It is designed for the police to detect drugged drivers, paramedics to assess emergency patients' condition, employers to prevent workplace injuries, as well as  for rehabilitation centres and opioid maintenance treatment units to detect drug abuse. The drug screening application is built on top of Biomensio's point-of-need diagnostics platform. At the heart of the platform is a highly scalable Rapid Multi-Analyte Sensor, a miniaturized micro-array integrated into a cost-efficient fluidic cartridge facilitating the fast development of new bio-screening applications for on-site testing.  The pixels of the sensor are functionalized with a biologically active layer, like antibodies or DNA, enabling unique label-free capabilities for screening multiple biological targets from the same liquid sample in one step.
 "This recognition confirms the potential of our disruptive technology and validates our ambition to become a technology of choice in point-of-need diagnostics. The financing will help us accelerate the development of our drug screening product, which is expected to begin field trials in Europe in 2020', said Biomensio CEO Antti Sinisalo. "The competition for the public SME Instrument funding is extremely tough. The fact that Biomensio is being recognized as one of the most promising SMEs in Europe gives a very positive signal to both our current business partners and potential future collaborators."
About EIC SME Instrument: The SME Instrument is a public funding program that is part of the EU research and innovation programme Horizon 2020 through the European Innovation Council (EIC) pilot. It funds top-class innovative small and medium-sized enterprises that have the potential to disrupt existing markets or create new ones. The SME Instrument is highly competitive: only about 4 % of the applicants are selected for funding.
About Biomensio Oy: Biomensio is an exciting and highly innovative biotechnology company headquartered in Tampere Finland with an office also in Espoo. We develop highly scalable multiplexing Lab-on-a-chip devices that render results in minutes on-site. More than ever, the marketplace is driven by the goal of creating diagnostics that can be used by health-care professionals at all skill levels, deliver automated results in minutes instead of days, and be deployed anywhere. Biomensio, founded in 2016, is a spin-off company from Siemens AG and VTT Technical Research Centre of Finland Ltd.
Contact:
Harri Leinonen, CEO
Biomensio Oy
info@biomensio.com
www.biomensio.com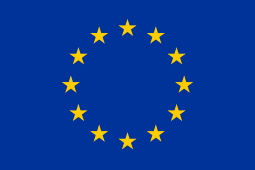 This project has received funding from the European Union's Horizon 2020 research and innovation programme under grant agreement No 848986.